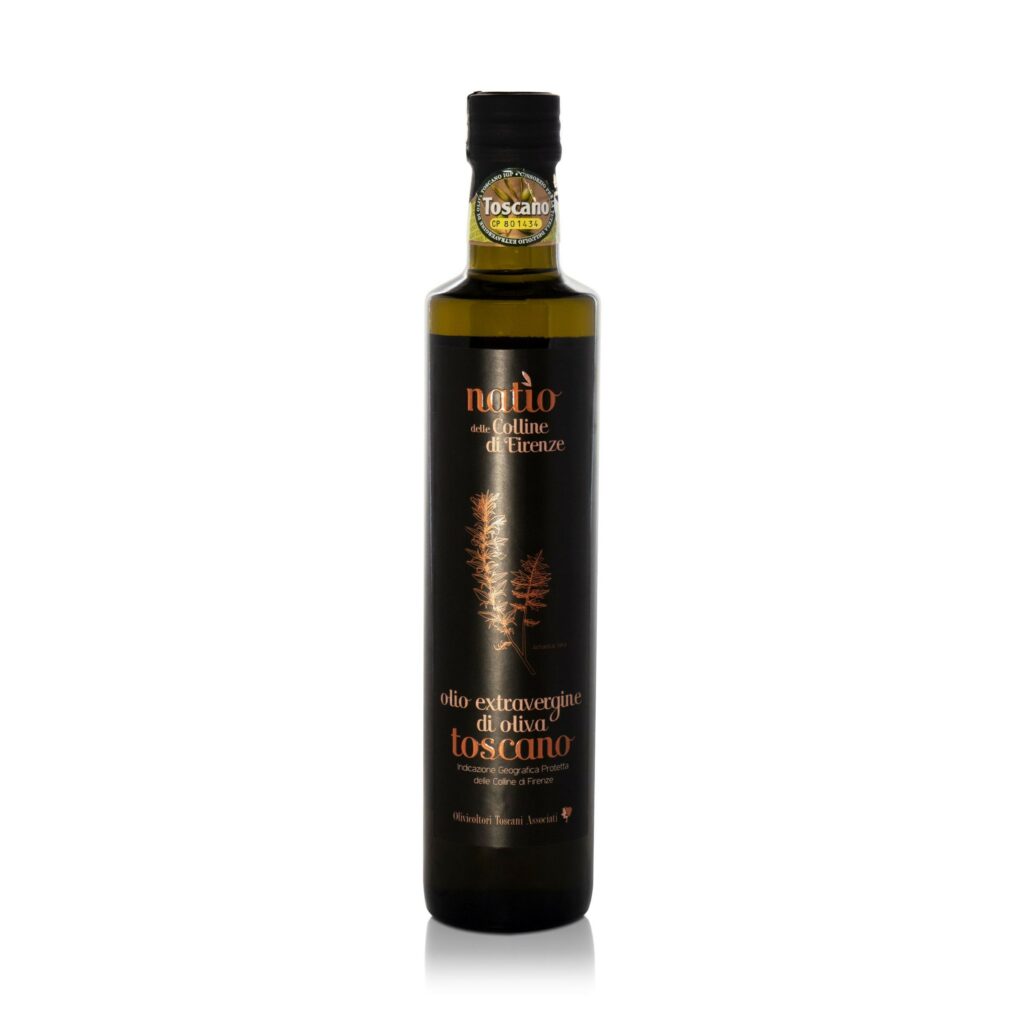 Extra virgin olive oil NATÌO
The "NATÌO delle Colline di Firenze oil", Tuscan extra virgin PGI, is obtained from the best varieties of olives, with a prevalence of frantoio, moraiolo and leccino and has a strong and at the same time gentle character that closely resembles the territory from which it comes and its people.
The olives harvested in the initial phase of the campaign, when they are still partially ripe, are processed in the historic Frantoio di Cerbaia Val di Pesa, where the technicians control the entire production phase and choose the batches that best express the territoriality.
Like every local product, it "marries" perfectly with all the typical dishes of the local cuisine; it is much appreciated when used raw with legumes, vegetables, soups, meat and on some fish preparations.
Origin:
Available formats:
Waste disposal:
Origin:
Available formats:
Waste disposal: