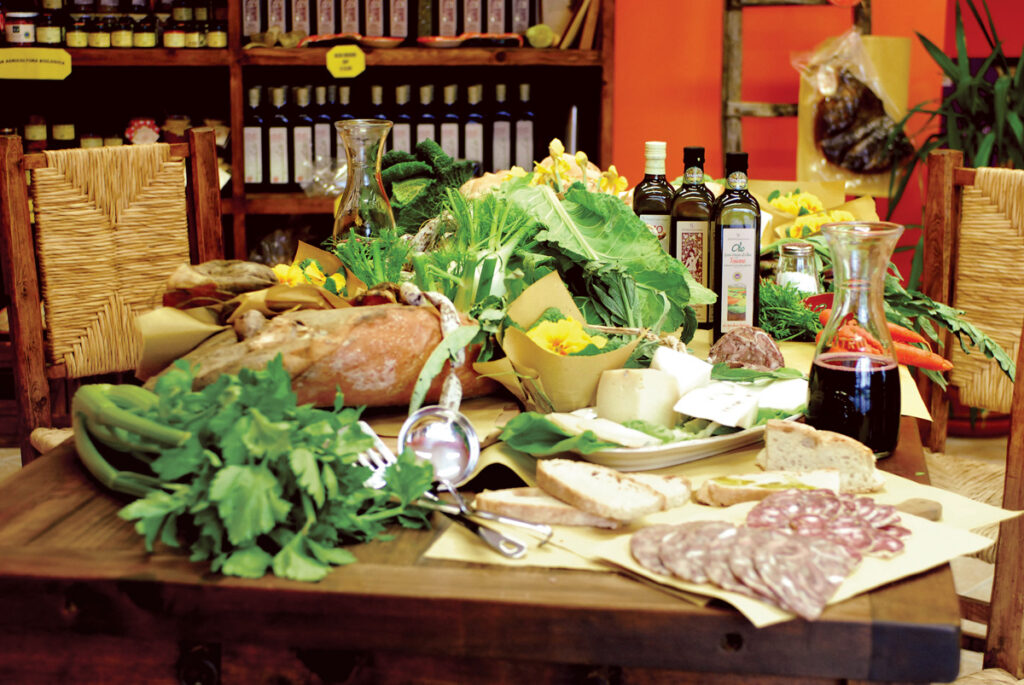 Olivicoltori Toscani Associati is a cooperative of olive growers from all over Tuscany, who combine the fruit of their work to give life to a product deeply linked to the land of origin: Tuscan Extra Virgin Olive Oil I.G.P.
There are over 8000 olive growers associated with the Cooperative. The members are present in all the Tuscan provinces and deliver their product (Tuscan I.G.P. oil) through mills throughout the region.
Furthermore, the cooperative is engaged in the research sector, in disseminating knowledge of oil, also through educational activities, such as guided tours, tasting, cooking and technical in-depth courses. The oil from Olivicoltori Toscani Associati is mainly sold at La Bottega del Frantoio, where it can be purchased at retail and where it is possible to find other equally genuine Tuscan gastronomic products such as wine, cured meats, pasta, cheeses, honey, meat and more!